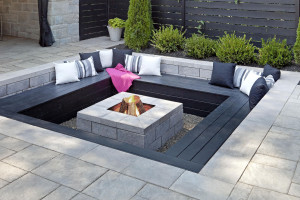 Here we are in early September and the weather is awesome, this is the type of weather we expect in July! It might seem odd that we are posting about fire pits in this blog, we all know the cool weather will be coming soon enough and a fire pit is as welcome in the summer as it is in the cooler months!
In the last ten years we have been building many fire pits and fire tables into our projects. Clients want this element as part of their outdoor living space, it allow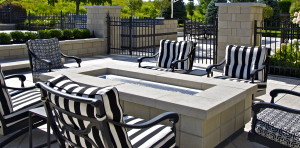 s them to stretch out the outdoor season.
The sunken fire pit featured in this blog is huge, allowing up to 20 people to sit around it. The other two fire tables are great gathering areas, set down your drink, enjoy the fire and the company!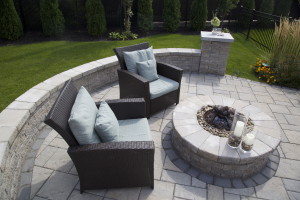 Imagine getting cozy around the fire after a day of sun and fun in the pool or wrapped in a blanket on a cool fall night. Fire pits are an amazing addition to any outdoor space.