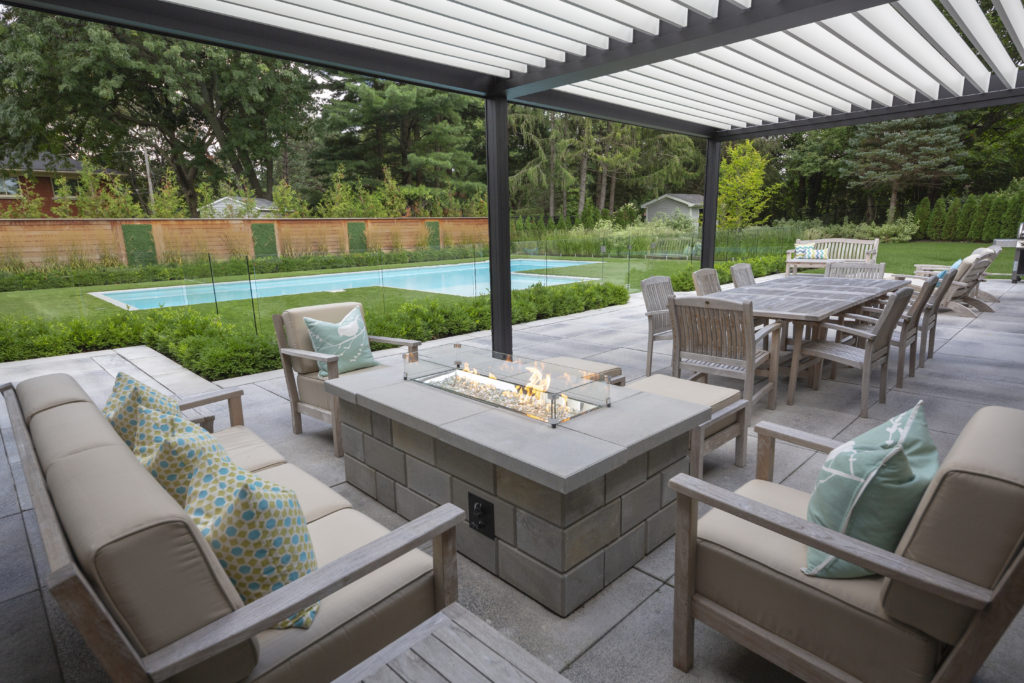 The weather may be chilly these days, but that's no reason to head indoors! There are so many ways to enjoy your backyard well into the fall and even early winter. Here we explore the top five ways to make the most of your property in the autumn:
Fire tables: Ever miss the nostalgia of sitting by the fire as a child sipping hot chocolate? Well now you can recreate the whole experience in your own backyard. The best part? There's no wood to chop! Fire tables use gas to create all the magic and warmth of a backyard fire without any of the work, and are the perfect addition to any property. Starting at a reasonable price point, they also make great Christmas gifts for loved ones.
Spas: There's nothing like soaking in your very own spa. From the therapeutic benefits, to the relaxation factor, adding a spa to your backyard is a sure-fire way to maximize use of your outdoor space year-round. With a range of styles and features available, today there's a spa suitable to any taste and budget.
Al fresco dining: you don't need the summer heat to enjoy a meal outdoors. Even having a simple coffee and croissant can be made so enjoyable by sitting in the cool autumn air. And if you're hoping to extend your outdoor eating season even further, you can always invest in an outdoor heating unit appropriate for your space.
Fall gardens: Even after the first frost there are many plants and flowers that will continue to beautify your space. Chrysanthemums are perhaps the most recognizable fall flowers, but there are a number of grasses and shrubs that will thrive in a fall garden as well. Moreover, autumn is a great time to plant new grass, so if you've been thinking about a new lawn now's the time!
Cooking: Did you know that today's barbecues allows you to grill in four seasons? Advances in technology and the advent of outdoor kitchens have made grilling in the middle of winter totally doable… if you can handle the cold while cooking that is.