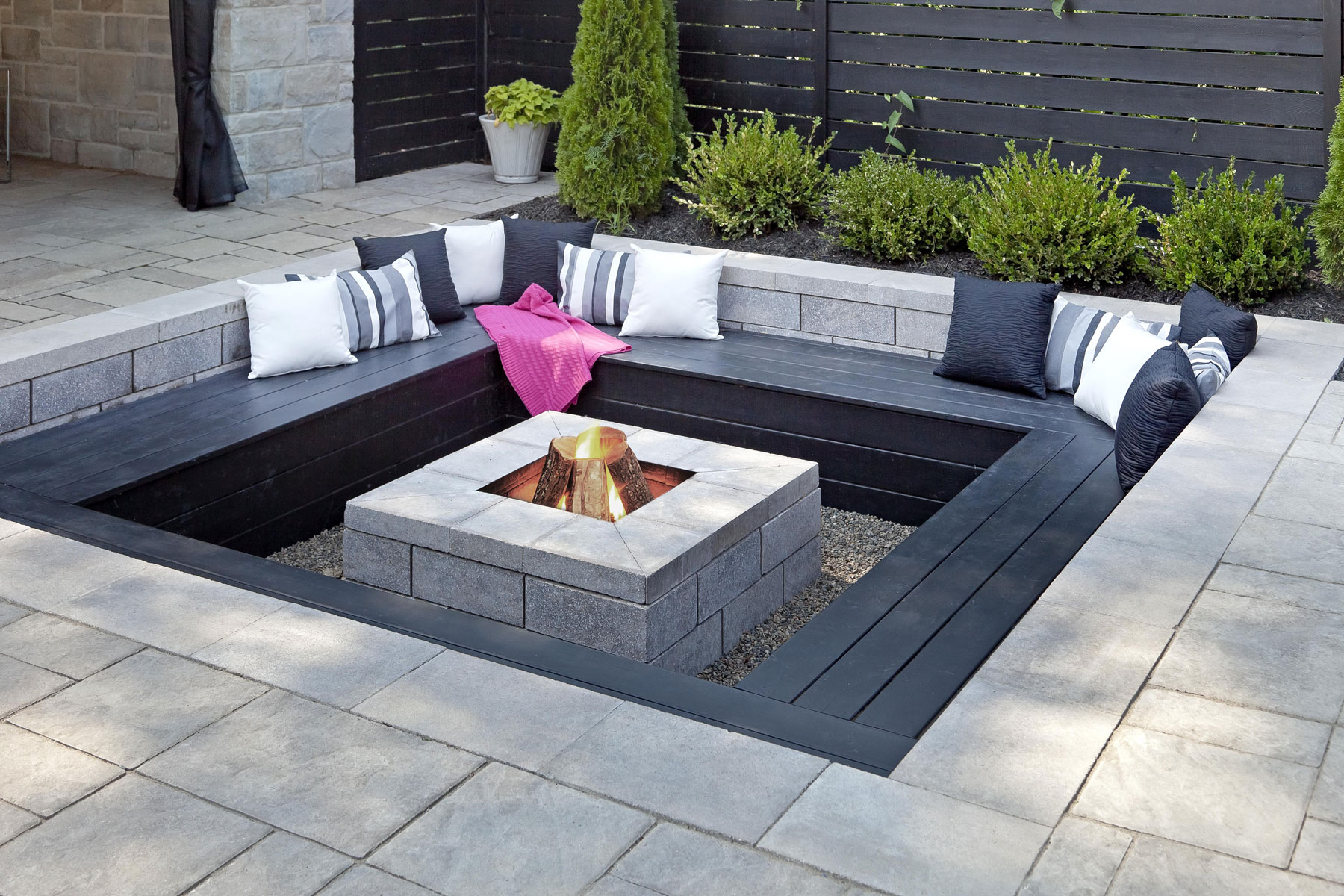 You can make your summer days last long into the night with the addition of a fire feature to your patio, deck or backyard. In fact, there are so many events and activities that you can still do outdoors throughout the spring or fall when you have a cozy place to gather. Not only will these gorgeous features provide a beautiful aesthetic, they also provide warmth on colder nights!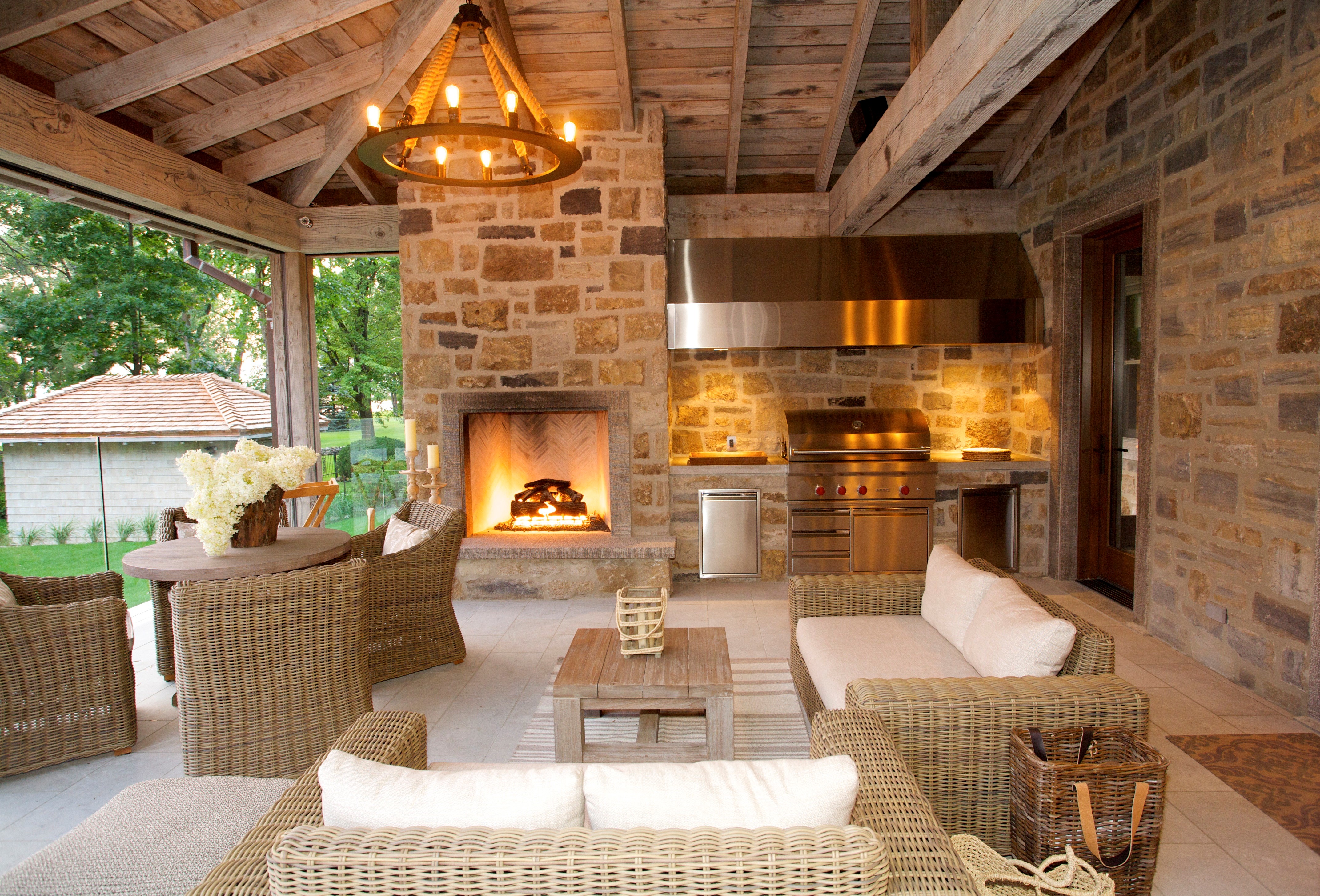 Outdoor Fireplaces
A fireplace is a gorgeous focal feature for your backyard that provides not only warmth but also lighting.  It can be modeled to complement your home's design and embellishing the space with outdoor seating and a table will give the impression of an added room to your house.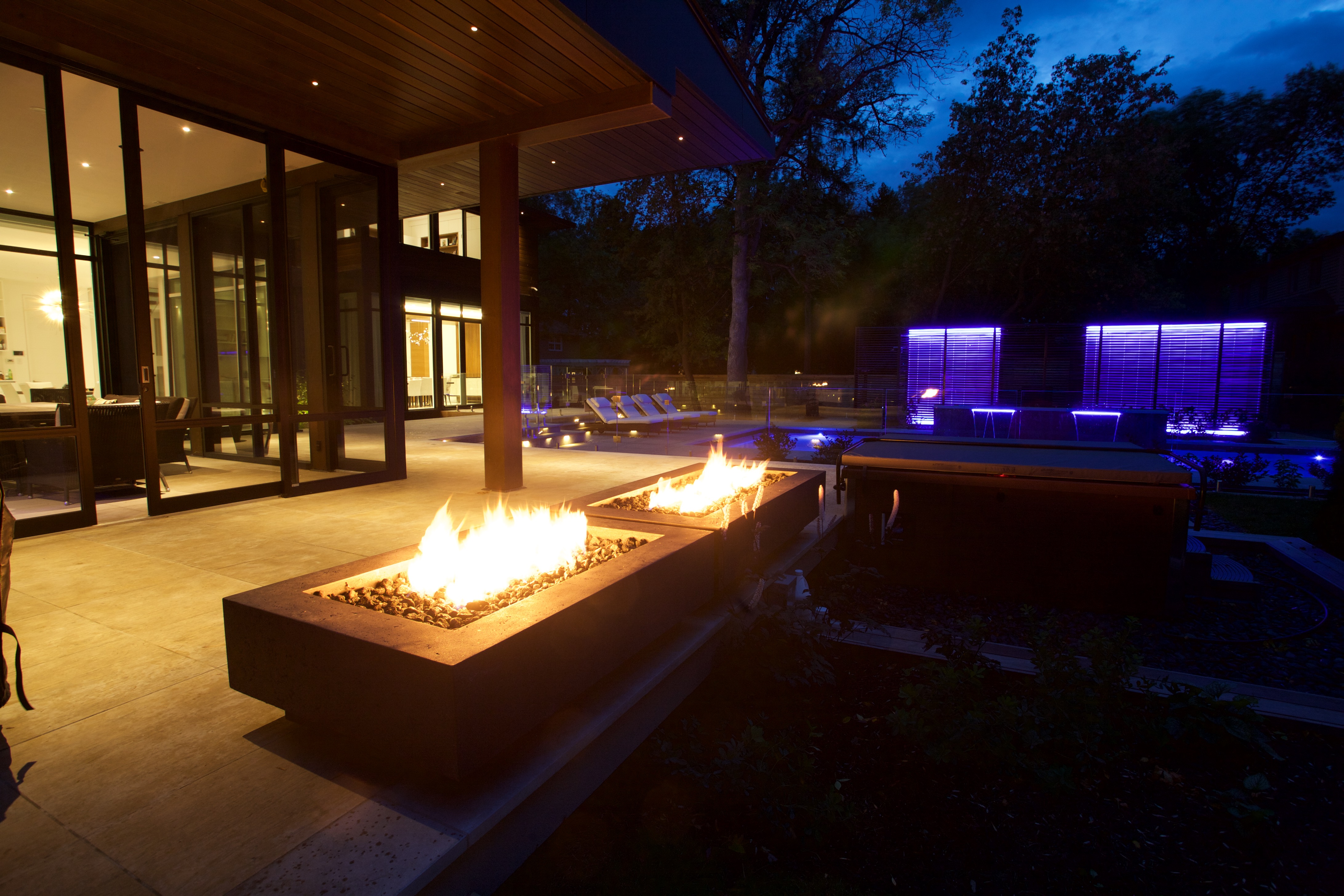 Fire Pits
Fire pits have become one of the most popular types of backyard fire features because of their portability, low cost, and ease of use. Generally positioned at the center of the patio area, they offer a great place to hang out with friends and family. Traditionally designed low to the ground, they can be built or bought in any shape or size and in a variety of materials. Wood-burning types are popular, but fire pits that are fueled by propane or gas are a greener choice and better for air quality.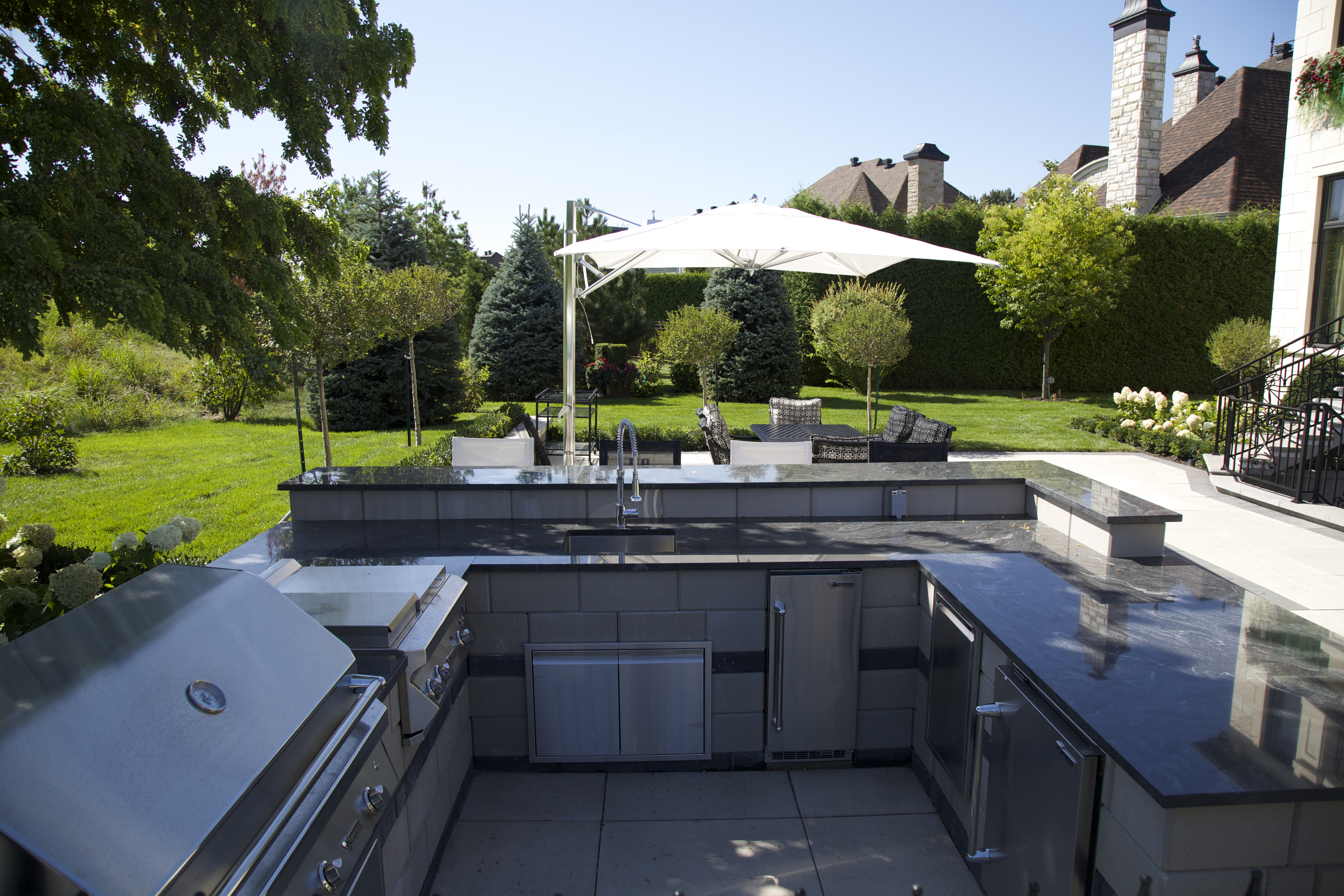 Outdoor Grills and Kitchens
One of our favourite ways to warm up your yard — cooking!  A grill, brick pizza oven, or other outdoor cooking appliance will quickly heat up things. Plus, the delicious aromas of food cooking will make your guests want to hang out on the patio. Your grill can be standalone, by the pool or integrated into a larger outdoor kitchen for backyard parties!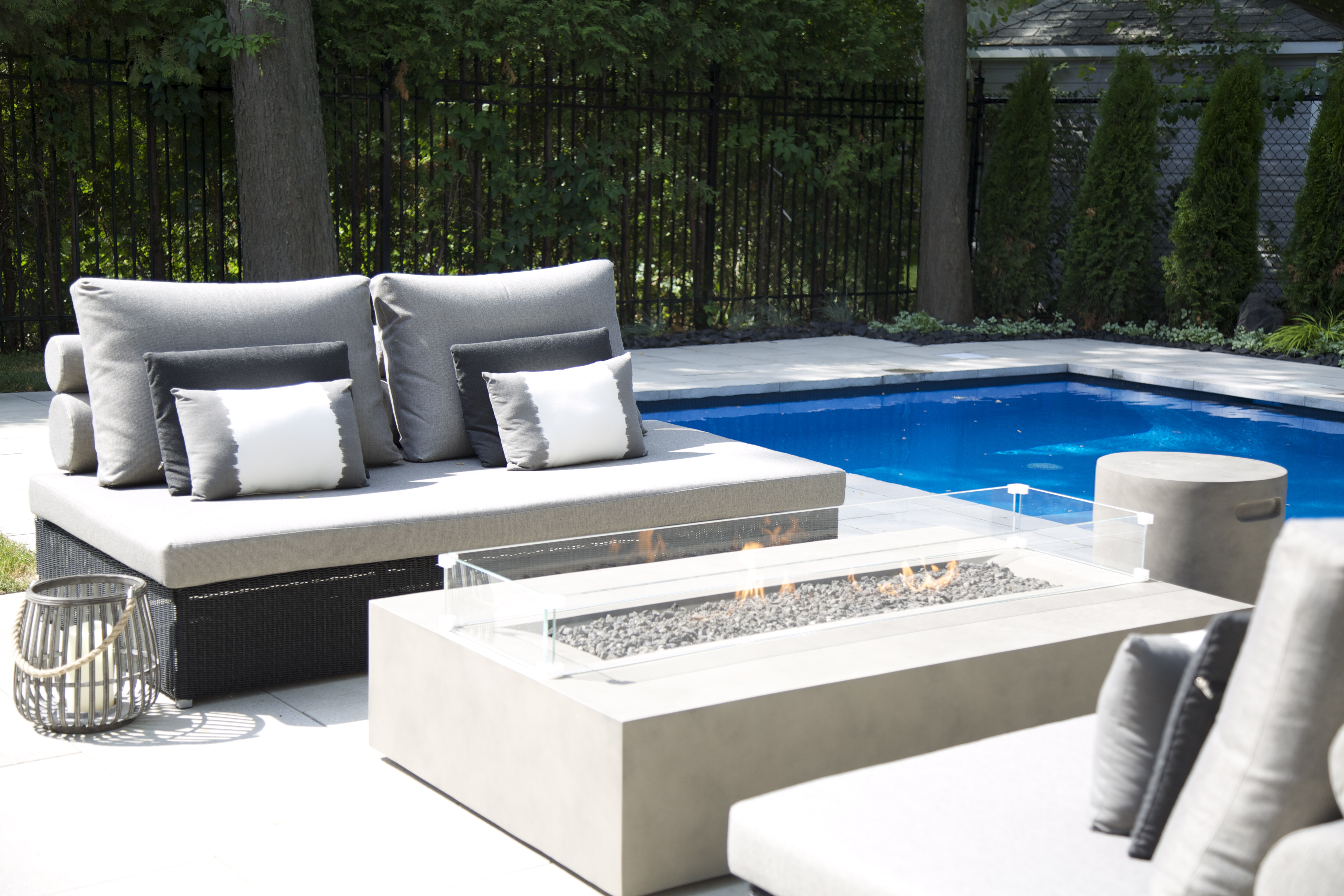 Fire Tables
Outdoor gas fire tables add a warm, cozy glow to any outdoor space and can be a great focal point for your patio. These exceptional conversation tables will be the center of all of your backyard events, perfect for gathering friends and family around for a cozy meal or a fireside chat.