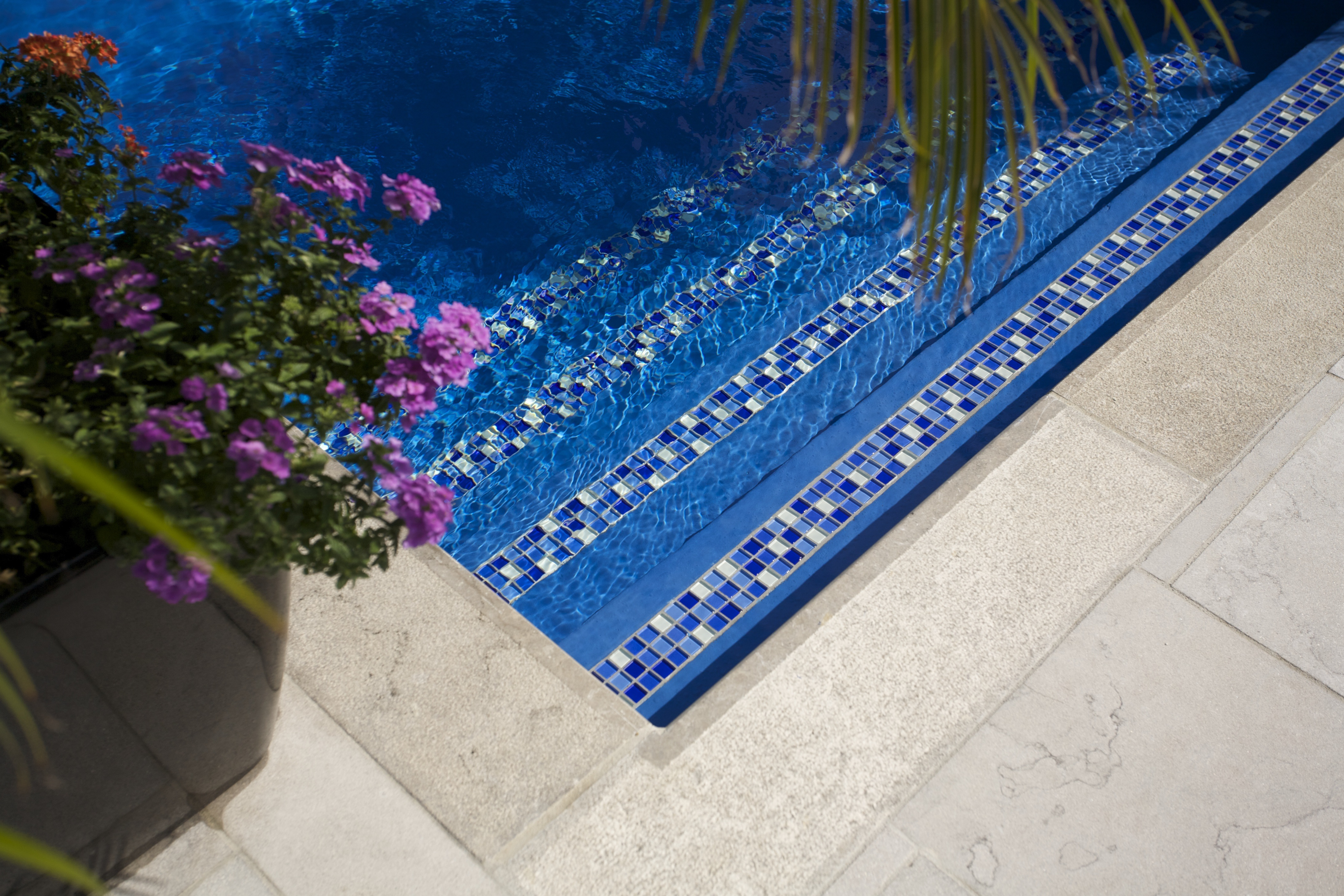 Do you love to travel? The excitement of planning your next adventure and experiencing new destinations is thrilling but we don't always have the ability to get away when we would like. Staycations are a great alternative and come with plenty of perks! You don't have to travel to experience the relaxation that a vacation brings. You can get more bang for your buck at home, so why go far when you can live it up on your very own backyard staycation? Groupe Paramount can create relaxing, resort-style outdoor living spaces that are perfect for decompressing after a long week at work, hosting parties or spending time with family. All while increasing curb appeal and overall value to your home!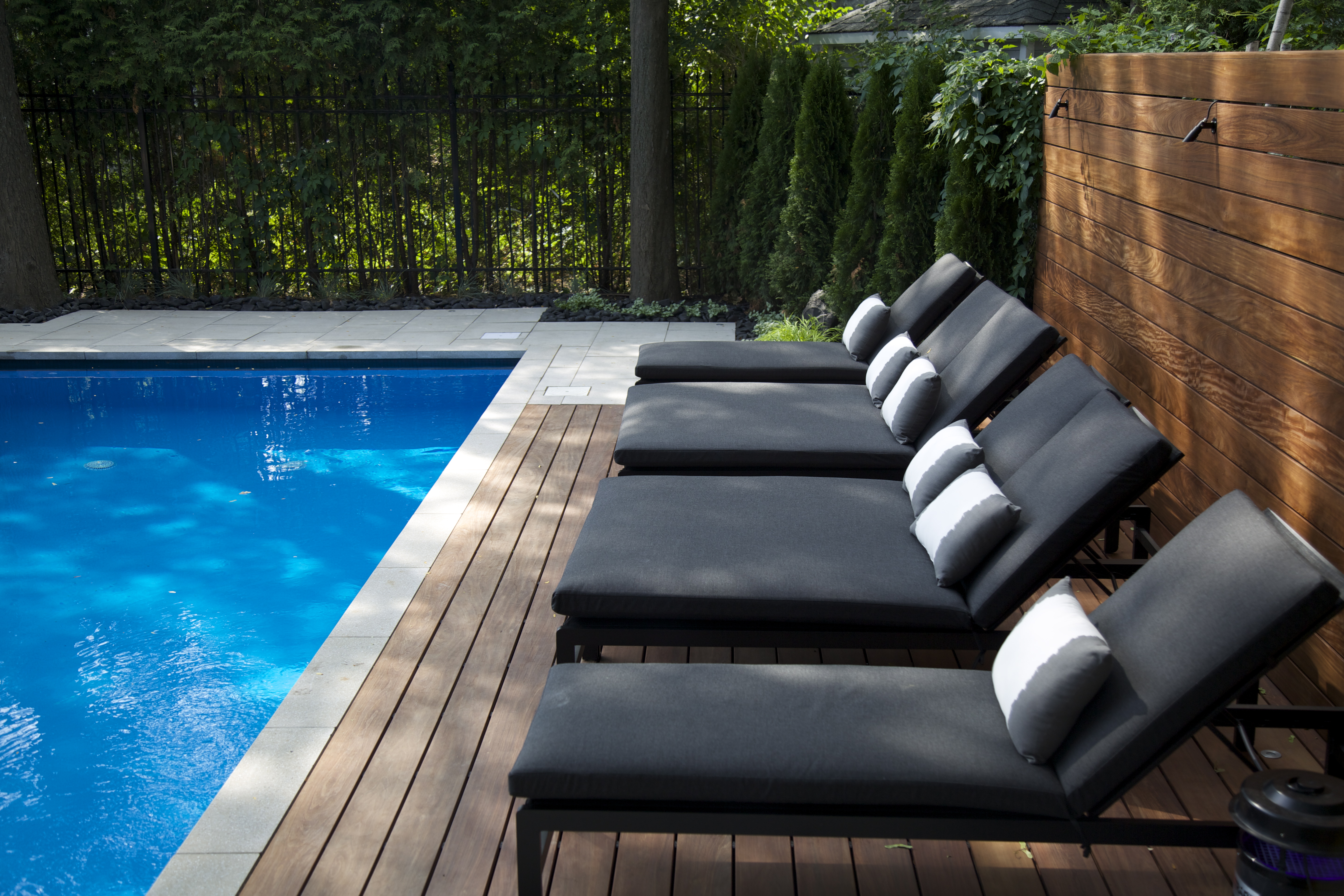 BUILD A SPA SANCTUARY
When your body and mind are in desperate need of a mini-vacay, send them to your backyard spa for a quick recharge! Seclusion is the key so a privacy wall can create the feeling of being in a luxurious retreat. Planting lush, evergreen groundcover and subtle-scented flowers, while adding finishing touches such as a rock garden or zen fountain, will add to the aesthetic. A fountain will also help create privacy by masking noise. Stretching out on a yoga mat or chaise lounge within your own private spa will turn your tension into relaxation.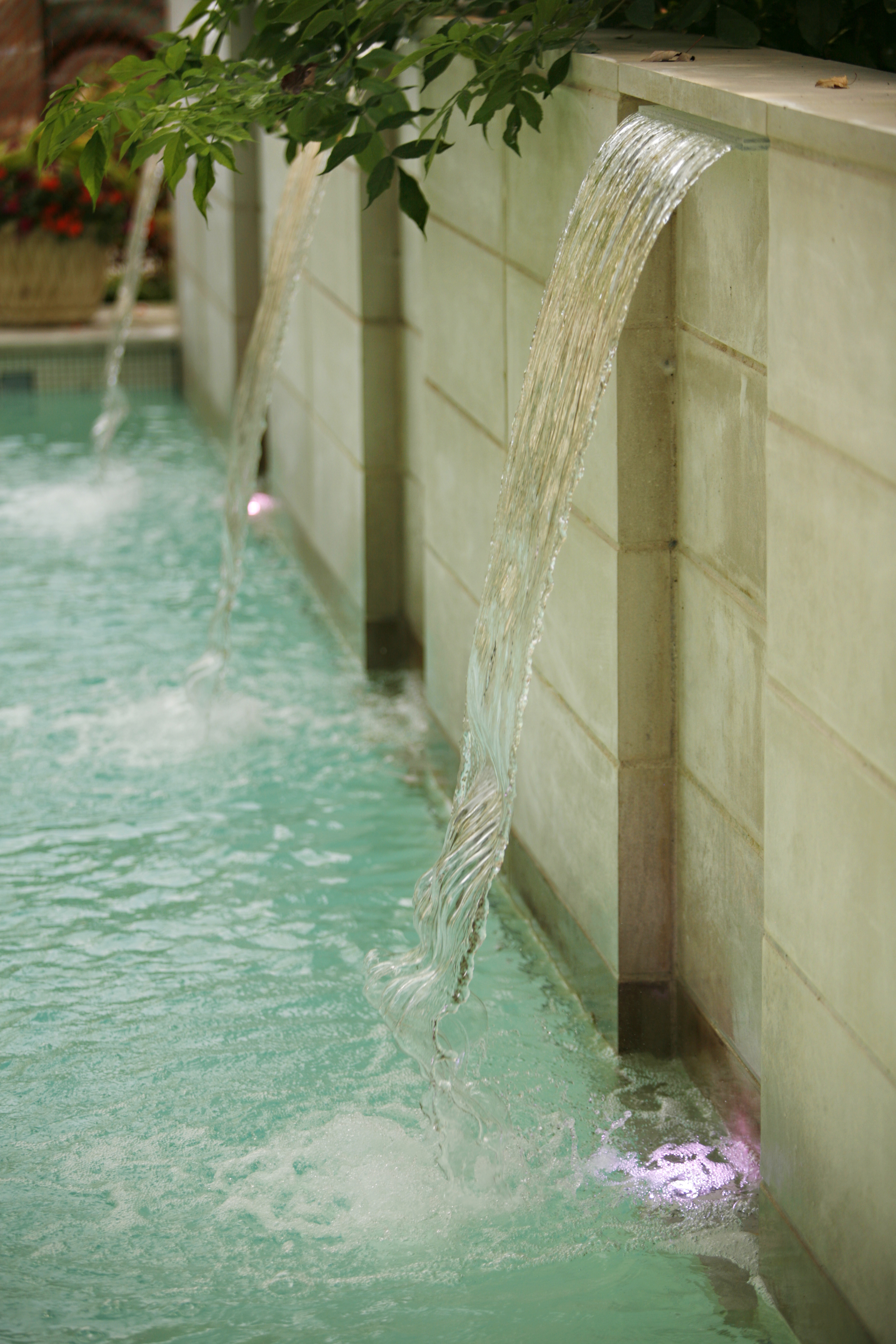 WATER AND FIRE ELEMENTS
Calming water and exhilarating fire elements are an integral part of any resort vacation, so why not bring those elements to your backyard landscaping?
From creating a serene audio backdrop, to visually exciting your senses and connecting you to nature, flowing water carries beauty, health, and harmony into your environment. Water features like a backyard pond, a waterfall or fountain provide a very pleasant spectacle of sound, as water falls gently over rocks and steps. They are an excellent place to unwind at the end of a stressful day. Water features come in all shapes, sizes and styles.
Meanwhile, fire features let you stay warm even as the sun goes down and gives your backyard a sense of nighttime wonder. Toasting marshmallows with the kids in the outdoor fireplace, star gazing under a blanket, and playing or listening to music with friends around the fire pit, are all wonderful ways to enjoy the warmth and glow of your backyard fire feature. You can also add an outdoor kitchen or barbecue to your landscape to bring your party hosting game to the next level!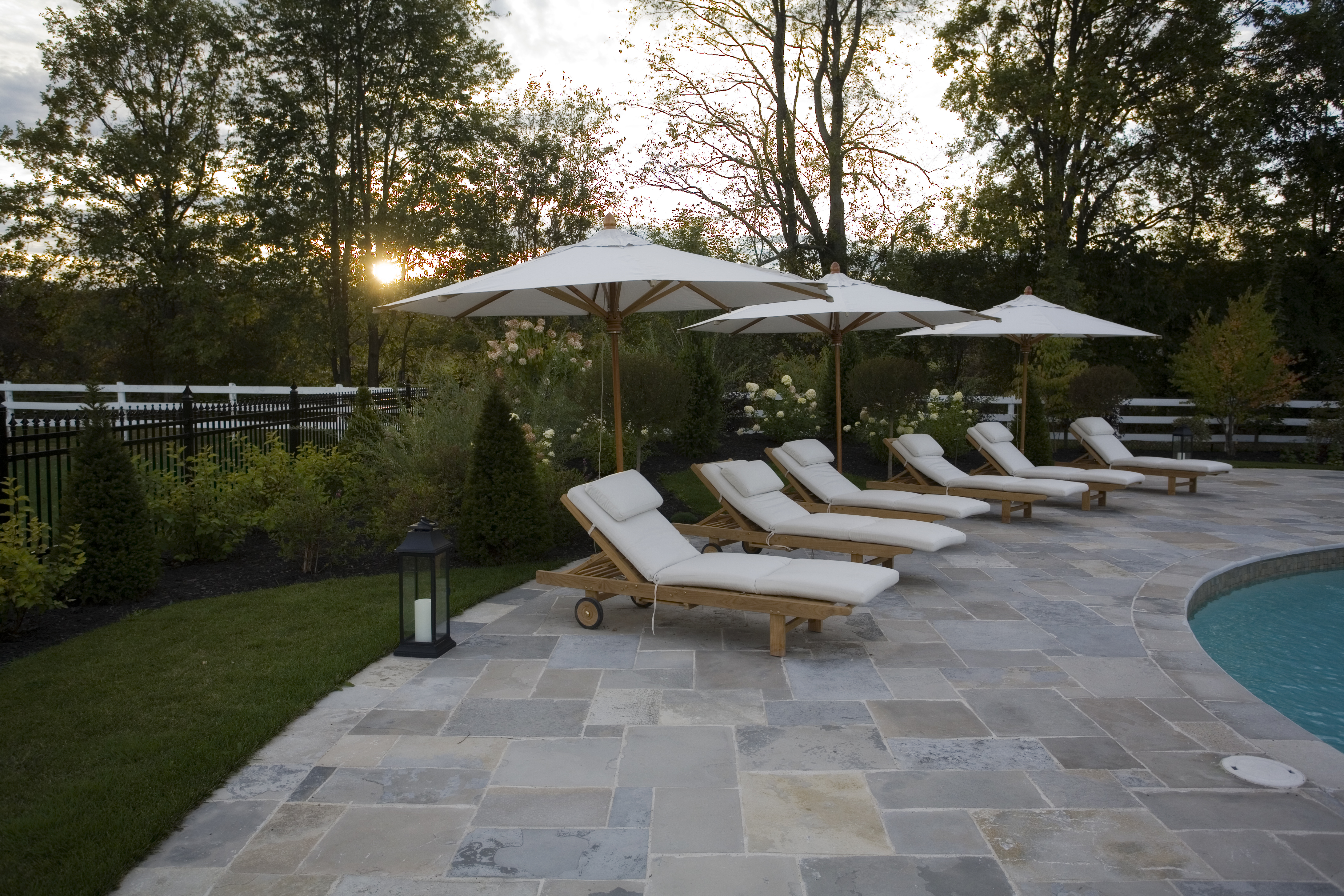 RECREATE YOUR FAVOURITE VACATION SPOT
If you want your staycation to feel like the real thing, try adding elements of your favourite travel destinations! Incorporating reminders of your special vacation spots can help you feel like you're on holiday even when you're at home.
Love the beach? Install a resort-style umbrella, beach chairs, plant beach grass, and add decorative seashells to your outdoor decor to mimic that look and feel.
Enjoy a Parisian adventure? Choose outdoor furniture that reminds you of the cutest French bistros to recreate a street-level café. Make sure to stock up on lots of croissants and café au lait!
Are you moved by the mountains? Planting your favourite flowers and trees will give you the feeling of being in nature. You can also surround your spa with decorative boulders and a natural stone waterfall to create the illusion of natural hot springs, like those found in Banff, Alberta! An added bonus to decorative boulders is that they can be used to hide unsightly yard elements that can't be moved, such as an irrigation pump or a cable box.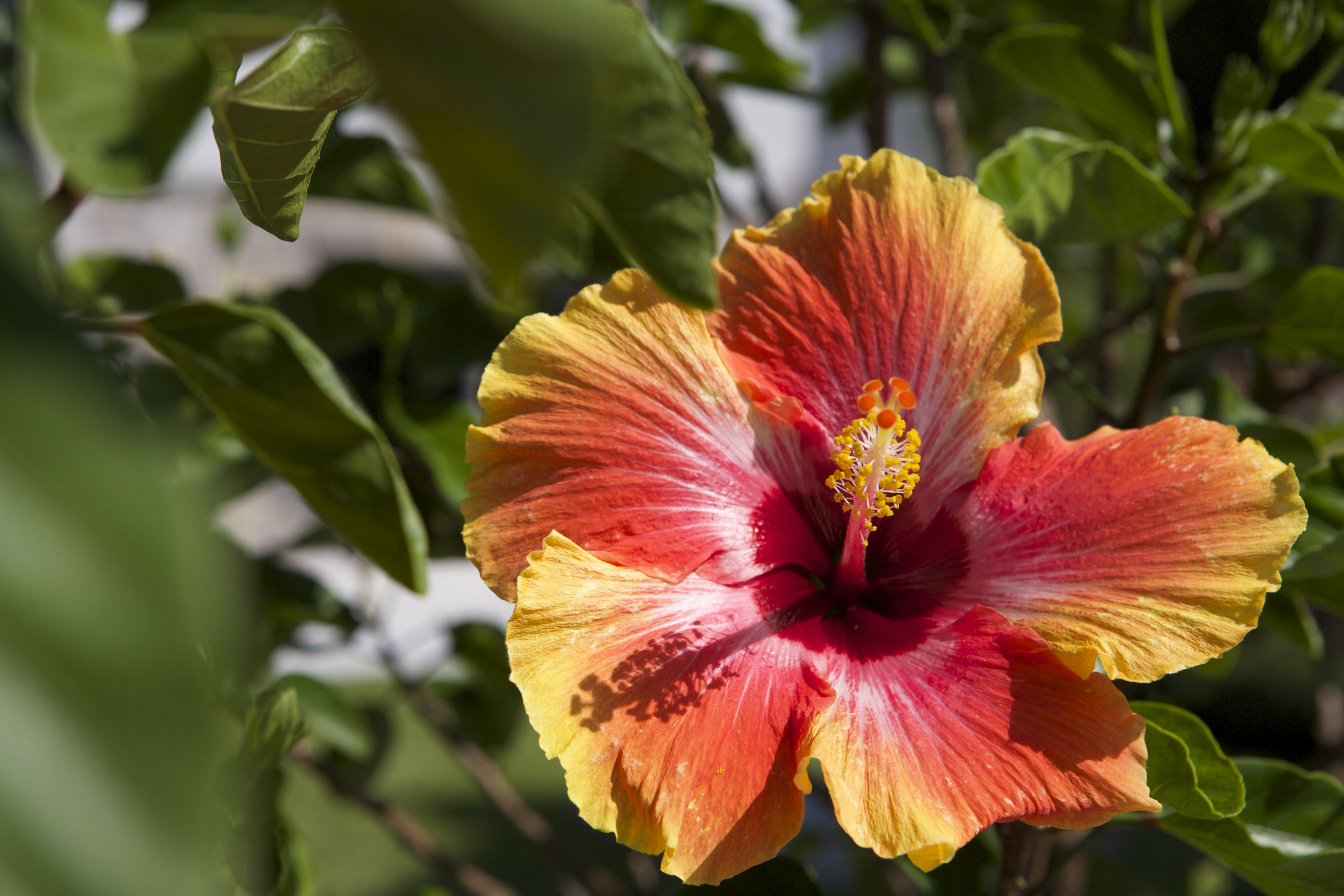 CREATE A TROPICAL OASIS
Put away your passport and bring the lush Caribbean days to you instead! Planting pretty, tropical looking plants and flowers will bring the island scents and bright colours to your backyard. Try adding hibiscus, bamboo, agapanthus, yucca, cold hardy palm and ferns to your landscape. To create an even more tropical atmosphere, add some potted banana trees and bird of paradise plants! In the tropics, flowering vines grow in abundance. Bougainvillea, passiflora, mandevilla, jasmine are just a few! Mandevilla is definitely not a cold hardy plant but you can over-winter it indoors by growing it in the container.  To finish it all off, hang a hammock, install landscape lighting and sip from a coconut cup with a little umbrella at your pool's new swim up bar. You'll be feeling tropical all day long!
There are no limitations to what your landscape can become. Call us today!