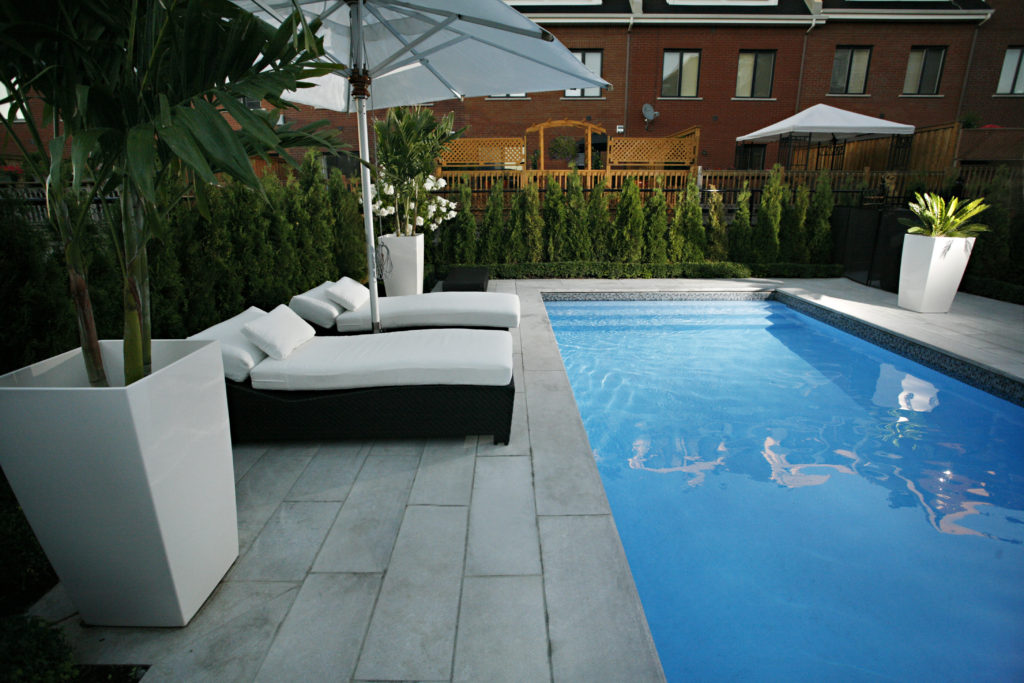 With winter in full swing, we're feeling the cold just as much as you are. The snow and wind can't help but make us long for the next summer season. So as we look ahead and toward those sunny days, here are the top five reasons to revamp your backyard in 2018.
1. This is a real old fashion Canadian winter:
According to meteorologists and the Farmers' Almanac – which claims an accuracy rate of around 80% – this winter is a rough one. Experts are predicting a snowier than normal season thanks to the weather pattern known as La Nina. In fact it's expected that the snowy days will last well into March. The cold will be biting, too, as we've already experienced over the last several weeks. After dealing with a winter like this, it would be lovely to at least look forward to having a brand new back yard to enjoy once everything – including you – defrosts.
2. It has never been easier to make your dreams a reality:
We deal in luxury. Whether it's creating an outdoor kitchen, a complex garden or green space, a pool and spa with waterfall features, or a seating area equipped with a fireplace, we can make it happen. Our ability to create custom outdoor spaces truly has no limits. If you can dream it, we can do it.
3. Your ideal backyard may be more accessible than you think:
We may specialize in high-end custom designs, but we also have simple installations that can be done easily and in a timely fashion to suit any space and budget. If you're interested in putting in a pool or spa, give us a call. You might be surprised at what's possible, even on a smaller budget.
4. Extend your family vacation for months:
When you consider what a two-week summer vacation for a family of four costs, it's easy to see the appeal of putting in a pool or spa instead. Upgrading your backyard means the family can enjoy the benefits of a summer vacation all season long. Why go anywhere when you can lounge by the pool in the comfort of your own property? The best part: this one-time investment means years of enjoyment.
5. A beautiful backyard can increase the value of your home:
Curb appeal and livable outdoor space have never been more important to buyers. That's why having even basic landscaping, unistone, and backyard features can go a long way in improving the appeal of your property. If you're looking to invest in your home in 2018, you can't go wrong by focusing on the outdoors.