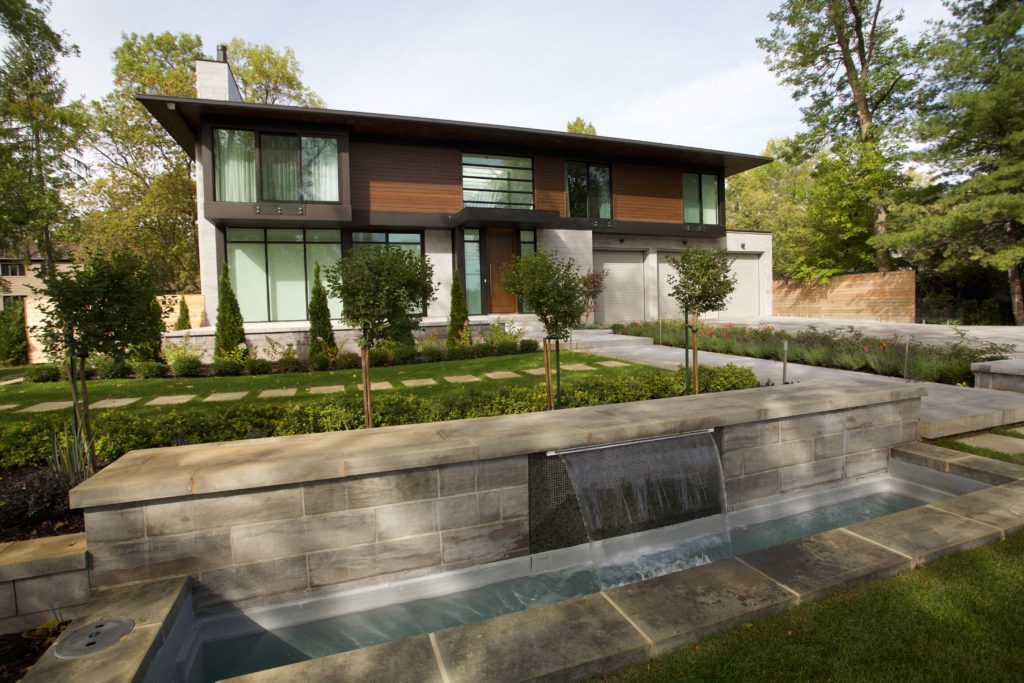 With Victoria Day weekend upon us, many homeowners will be using the next few days to jump-start their gardens for the summer ahead. Here, we explore the top ten trends in gardening for the 2018 season:
Zen gardens: Sitting areas surrounded by simple gardens consisting of low grasses, durable plants, smooth stones, and at least one water feature is one of the most popular ways to build an outdoor relaxation area in your own home.
Water features: Whether they're part of a Zen garden or not, water features are one of the most sought after elements in backyards today. Their elegant looks, combined with the relaxing sound of flowing water, are a welcome distraction from the hustle and bustle of every day life.
Designer lighting: with some strategic custom lighting, you can help your garden shine even at night by highlighting different shrubs and trees bathed in a warm glow. Many homeowners are also opting to line their steps and walkways with lighting features for both safety and style.
Low maintenance gardens: Also known as bed-head gardens, these types of green spaces consist of informal planting using native species, often grasses and creeping florals, and allowing them to grow naturally in order to achieve a somewhat sauvage look.

Ornamental grasses: with a huge variety of sizes, colours, and textures, ornamental grasses truly provide options for any type of garden and property. These durable plants are beautiful on their own, or as part of a larger garden-scape.
Native wonders: opting to plant a garden consisting of locally growing vegetation is a great way to ensure the longevity of your garden, as the plants require less effort to maintain given that they're designed to thrive in our climate.
Edible gardens: it will come as no surprise to gardeners that vegetable patches are as popular today as ever before. Growing your own produce is a wonderful experience, especially with the huge range of organic seeds and seedlings available locally today. A new trend this year? Growing greens such as kale varieties, Swiss chard, collards, and other types of leafy greens.
Paver-lined gardens: in order to achieve a clean, linear effect, many homeowners are opting to line their gardens with paver stones. This is especially true for those looking to match gardens pavers to their patio and walkway surfaces.
Balcony gardens: no backyard? No problem. Condo owners who are hoping to have a slice of green space have a huge range of options available to them today. From complex multilayer planters, to planting walls, tiered vegetable gardens, and hearty hanging flowering planters, the sky's the limit when it comes to terrace planting.
Al fresco living: what's the use in having a beautiful garden if you don't also spend as much as time as possible in it? That's why many homeowners today are choosing to incorporate sitting and even dining areas in and around their lush gardens.