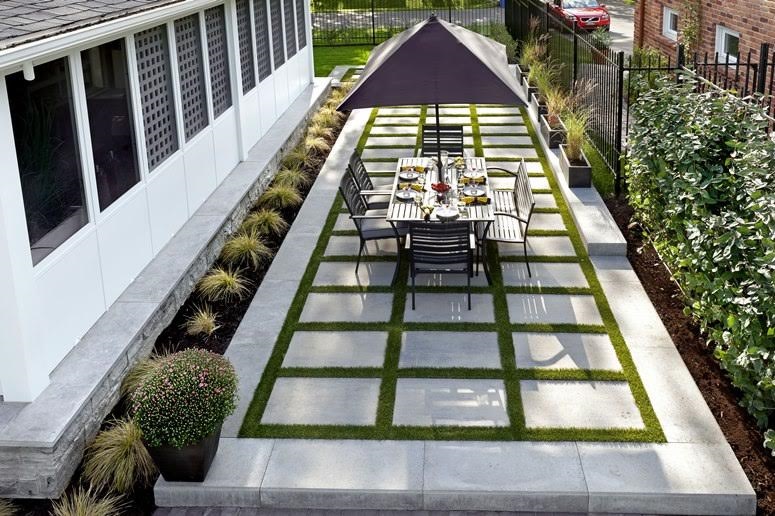 Whether you have a pool or not, your backyard patio can be used in a number of ways to maximize outdoor fun for your whole family. Here, we explore the top five ways to make the most of your patio:

Outdoor living room: The range of furniture available for backyards today is astounding! From sectional sofas to coffee and end tables, entire living room setups are easily achievable and offer many of the same comforts as your indoor space. Moreover, weather-resistant materials mean you won't need to stress about your beautiful patio sets getting wet.
Al fresco dining: If you love eating outdoors or frequently entertain guests, your backyard is not complete without a lovely dining area. Patio tables have come a long way from basic glass tops and metal frames. Today the possibilists are endless for consumers seeking outdoor dining room sets that are as stylish as they are practical. The ability to customize sets depending on the serving and seating capacity you need is another big plus.
Fire features: Fire pits, fire tables, and outdoor heaters are hugely important in the Quebec market. Not only are they a tasteful accent to any backyard space, but they're extremely practical as well. Thanks to the heat they throw, fire features can extend the use of your backyard space for well into the colder months of the year. A hot chocolate by the fire in your own backyard? Yes please!
Outdoor kitchens: Since backyard dining has been a favourite past time for many years, it's only natural that the popularity of outdoor kitchens has increased hugely. With customizable, affordable options, backyard kitchens are popping up all over Montreal. Whether you're interested in an elaborate barbeque set up, a full kitchen, or fun features like a wood burning pizza oven, the sky's the limit!
Pools and spas: When it comes to backyard features, it truly is hard to top the enjoyment brought about by pools and spas. Having a pool is a blast for the whole family, and being able to slip into a spa after a long day is a treat like no other. Adding these features to your home can also increase its value, making it an investment that's both incredibly enjoyable, and beneficial in the long run when it comes time to sell your property.