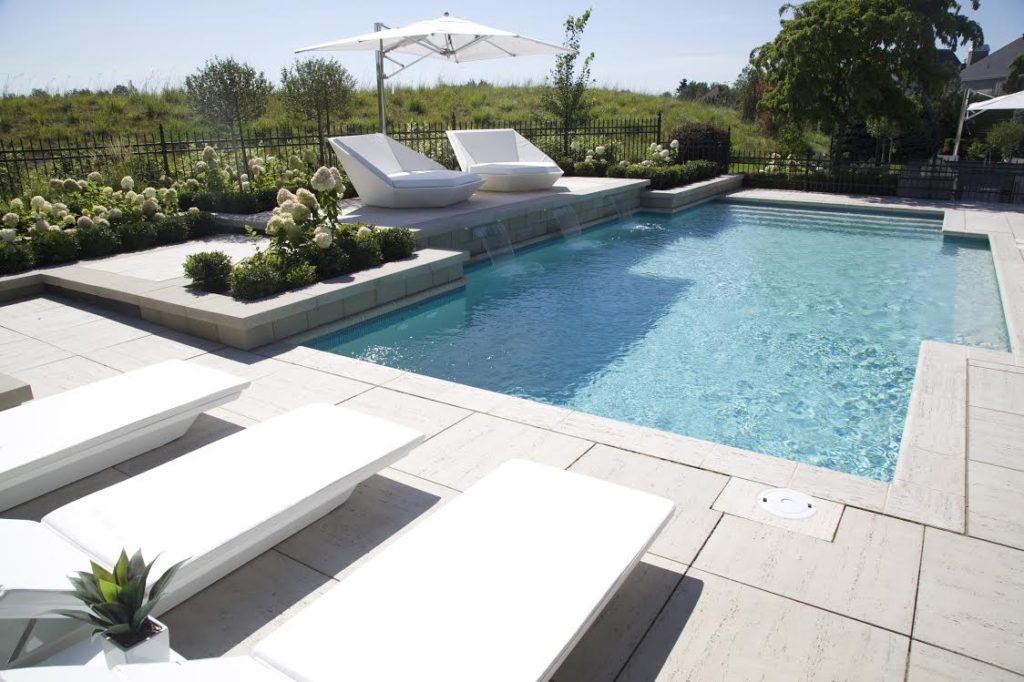 If you're thinking about adding a pool to your home for the 2019 season, it's important to know about the huge range of available options. Gone are the days when one-size-fits-all was the standard in the pool industry. Today, all of our pools are customized to fit the space and the needs of our clients.

Materials and orientation

Step one is deciding which type of pool best suits your needs: gunite, hybrid, or vinyl. Each one has distinct advantages, and our experts will be able to help you decide which type makes the most sense for your property. We'll then explore different pool shapes and orientations, depending on available space and the style you're most attracted to. Thanks to our turnkey solutions, we can create a pool to fit just about any space!

Safety

By incorporating safety features into your project, we help ensure the security of your families and friends without sacrificing style. Things like beach entries, which allow everyone to enter the water slowly, and sleek glass safety gates and fences help control access to the water. This is critical for many families, especially those with younger children.

Patio areas

While basic concrete slabs was once the norm, today your pool patio area can be thought of as a chic extension of your home. The range of stones available, from natural options to manmade pavers, can be used to create a variety of looks to appeal to any taste. Moreover, we can add features like special imported wood sun decks, complimentary fencing, and other accessories to bring your patio area to life. Moreover, by adding sitting areas, a space for dining, and any number of accessories, your backyard patio can become a true outdoor living room!