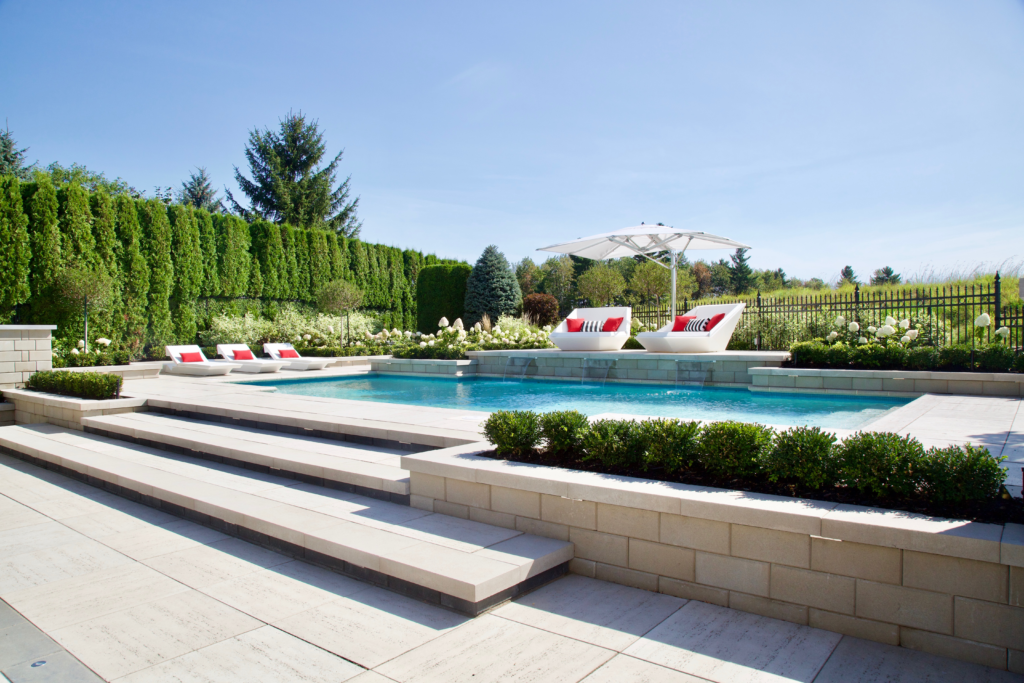 Lighting – Many pool owners haven't even considered lighting as an option for their pools in the past, but today the range of products available on the market is astounding. By adding a lighting scheme, you can illuminate your entire pool area, in and around the water and change the entire mood of your outdoor space.

Music – Ever been to a pool party and not been able to tell where the music was coming from? Chances are there are hidden speakers. Today speakers can be hidden out of sight, discreetly located in a strategic spot, or in plain sight disguised as something like a garden rock. No matter which style you choose, adding a source of music to your pool area can help set the tone for parties and outdoor entertaining, as well as relaxing evenings and quiet swims.

There's an app for that – thanks to changes in technology, today it's possible to control all elements of your pool through an application on your smart phone. From adjusting the filtration settings and schedule, to monitoring water quality and temperature, your pool is now at your fingertips. This tech is particularly appreciated by homeowners when they're travelling!

Beach entry – One of the best parts of visiting the ocean is being able to lounge in the shallow slope of the beach, taking sun while remaining cool in the water. Now, thanks to creative designers, you can mimic this feeling in your very own home by choosing a pool with a sloping beach entry. Not only is this design lovely for adults, the shallow water is also a great safety feature for small children.

Pool furniture – Gone are the days of rickety lounge chairs. Today you can create a total outdoor living room, dining space, and lounging area. Nothing beats relaxing poolside, especially with the right furniture. By filling your space with stylish and functional pieces, you can make the most of your outdoor space for the whole family. In fact, because outdoor furniture now mimics indoor furniture, you can use your patio as an extension of your home's interior design.