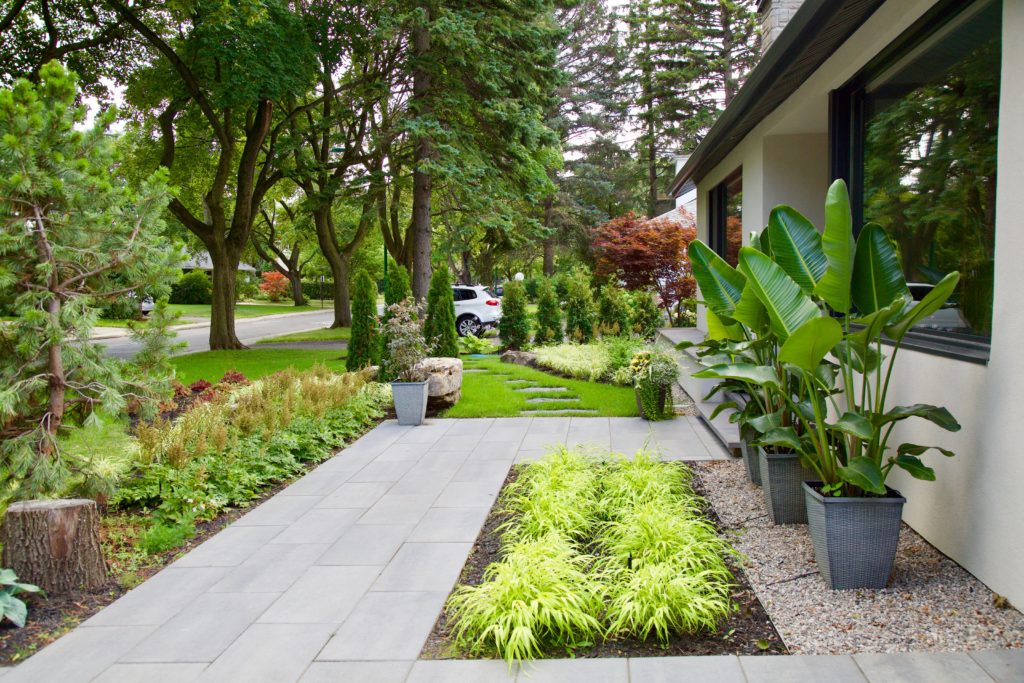 If you're looking to upgrade your home's curb appeal this season, now's the time to get going. The best options to consider of course depend on your taste and budget. But few things have as much of an impact as a fresh paver stone driveway, walkway, and entrance.
Because of their linear appearance, paver stones are ideal for revitalization projects because of the clean, modern look they achieve. What's more, the customization that's possible with paver stones is just about endless, meaning you can work with a knowledgeable landscape architect to select the stones that match your vision for your property.
This type of project can have a direct impact on the value of your home, meaning an upgrade to your driveway and walkway is often an investment in the long run.
If you're thinking on a smaller scale, simply updating your garden beds, front lighting, mailbox, railings, as well as your front and garage door colour can have a substantial impact on the overall look of your property.
No matter how you choose to proceed, working with a landscaping expert can help ensure your objectives are in line with what's possible for your property in order to achieve the best result! Thinking of a project for your home? Call us today to get started!