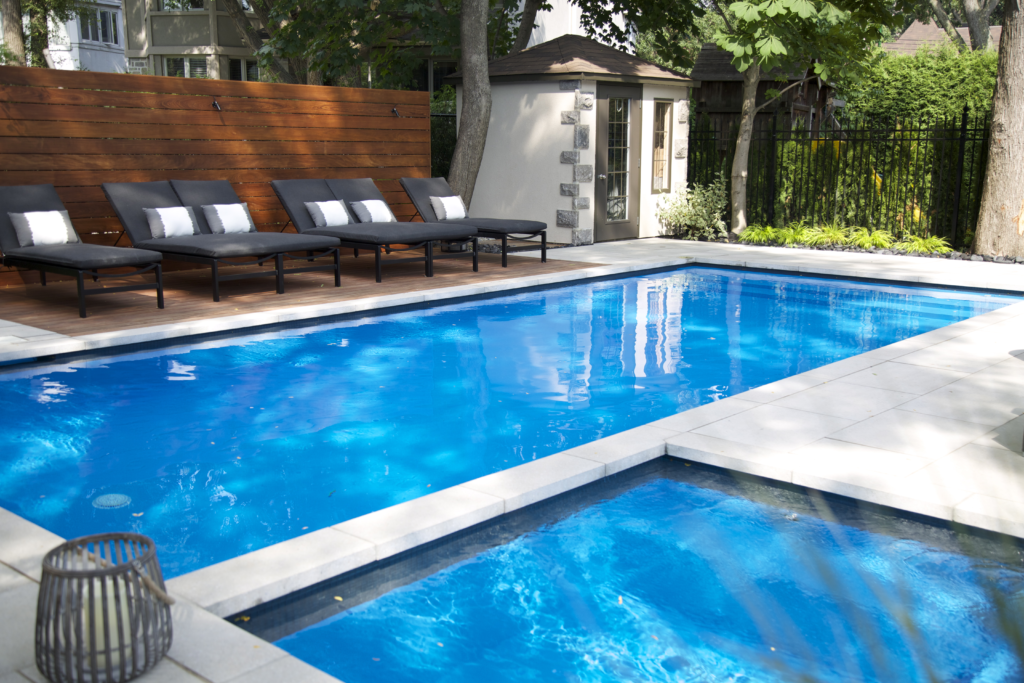 After a unique and at times challenging winter, we're thrilled to be looking forward to the incredible projects we're planning for next season! Here's a look at our top five most popular trends for the summer ahead:
Custom pools and spas: with just about everyone spending a substantial amount of time at home over the better part of the last year, it's no surprise that an increasing number of people are opting to have pools installed. The good news is that thanks to major improvements in design technology and materials, we can create a pool for just about any space, with custom features like shape, entry options, lighting and smart controls, and much more.

Outdoor living spaces: From full living rooms to kitchens and more, people are truly looking to use their outdoor space as an extension of their home's interior. With climate appropriate building materials and weather resistant furniture, the outdoor season is becoming longer every year, with many people approaching four seasons!

Urban projects: The last few years have seen an uptick in urban projects, from the Plateau to Saint-Henri, and everywhere in between. We absolutely love working on urban projects because the properties' sizes and orientations require our designers to get creative in finding solutions to ensure clients' needs and desire are all met. We're thrilled to see urban home owners embracing pools and backyard designs that were once thought to reside only in suburbia.

Design features: Backyard elements like fire tables, design walls, and ornamental gardens add character to any property and really help optimize the design of the overall project. In the front yard, practical features like heated walkways and driveways are gaining popularity and add functionality to any home, especially with our climate.

Gardens and greenery: Whether you're looking to add life to the front, back, or sides of your property, exploring garden options is always essential. Freshly designed green spaces, when crafted as part of a larger landscaping overhaul, truly add life to a home.