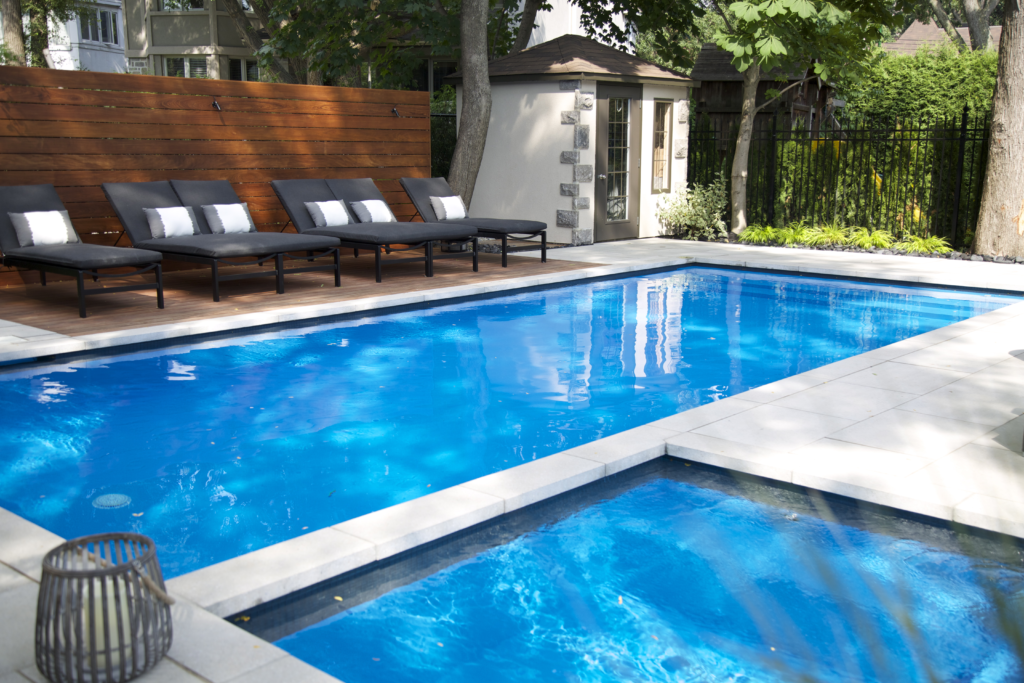 If you're thinking about planning a big family vacation this year, you might want to consider investing in your property instead. While travelling as a family is wonderful, it can be quite costly when you consider the amount of time, coordination, and money spent for such a short period of time. Instead, here are the top 5 reasons to invest in a backyard upgrade rather than a family trip.

A permanent fixture: The most obvious reason to opt for a pool instead of a trip is permanence. A trip will last a couple of weeks, while adding a pool to your backyard will result in countless years of seasonal enjoyment for your whole family – and friends of course.
More face time: Our clients often remark how adding a pool to their home has resulted in a huge increase in family time. After all, why head out when you can spend hot summer days lounging poolside in the comfort of your own home? This is especially true for families with kids of all ages.
Bang for your buck: When you consider that a trip, whether it be to a warm climate or a European getaway, can cost a substantial amount for a short period of time, it begs the question: might it be better to spend a bit more for something that will endure for years to come?
Leave the coordination to the experts: Planning a trip can be quite time consuming and stressful, especially when you're trying to please every member of the family. When you opt for a pool instead of a trip, you won't need to spend hours researching locations and venues. Rather, meeting with our landscape architects will kick off the efficient and smooth process of bringing your backyard oasis to life.
Property value: Adding a pool or turnkey landscaping project to your home will undoubtedly increase your home's value. This means you'll get to enjoy the new installations for as long as you live in the home, and are likely to see a return on your investment when it comes time to sell your property. Win-win!