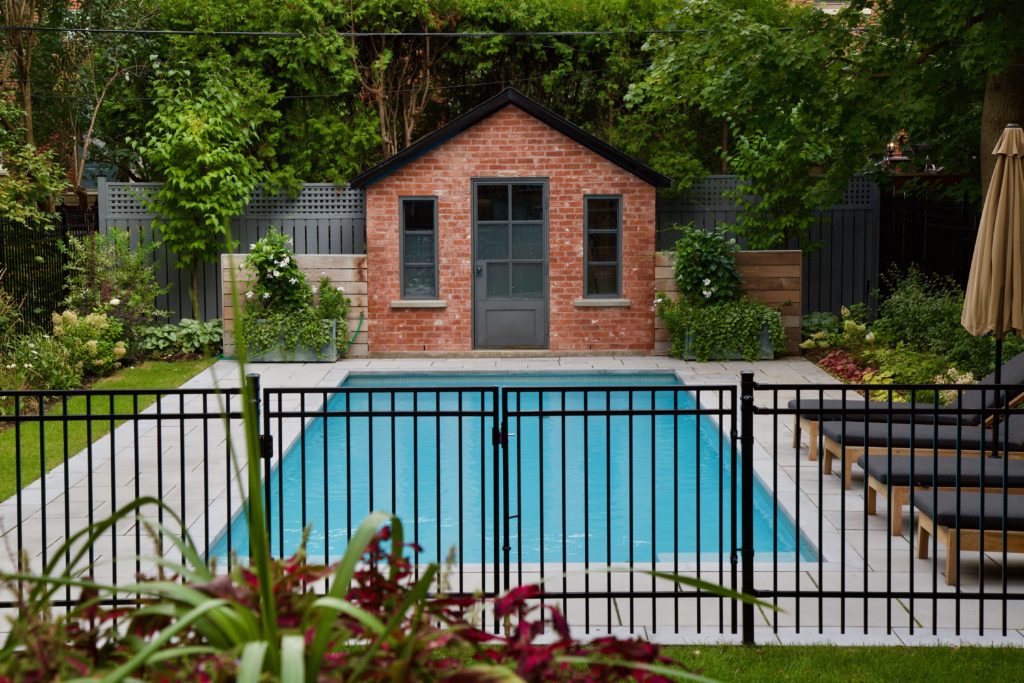 If you live in Montreal, or any city for that matter, and miss the many comforts offered by a suburban backyard, you'll likely be thrilled to know that the trend of installing pools in city settings is growing quickly. Here, we explore the top five reasons why urban pools are hotter than ever.
Size matters: Thanks to improvements in construction technology and changes in materials, tiny yards have become easier to access and small pools are more popular than ever. This means that even tight backyards can often accommodate a pool! Bonus: a smaller pool means lower heating costs for homeowners.
Customization is king: Because landscape experts have increased their capacity to create complex custom designs, pools now come in all shapes and sizes, meaning there are options for even the most awkward lots and uniquely oriented homes.
Turnkey projects are on the rise: Many urban homeowners are opting to raze their whole backyard, including their deck or patio, and start from scratch. In doing so, landscape designers are often able to incorporate a seating area, patio, steps, and more into the space around a pool. This type of project enables designers to optimize the placement of the pool and typically delivers spectacular results thanks to the uniform look created by designing everything at the same time.
Changing pool trends: Gone are the days of large deep ends with diving boards. The result? You no longer need as much square footage of space around a pool. Rather, linear pools with steps or beach entries, as well as lap pools, leave a smaller footprint than pools of the past, meaning installing one will not dominate your entire backyard.
A sign of a thriving downtown: While having a pool brings about endless hours of personal enjoyment for homeowners, the rising trend of urban pools is actually a sign of a healthy economy and thriving population. The sprawling development in and around Montreal's downtown core, from the entire Southwest borough to hills of Golden Square Mile, is a positive indication for the city as a whole… so splash on!